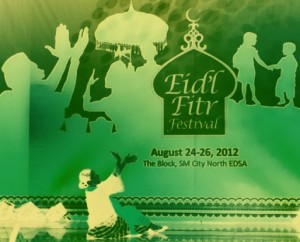 24 August 2012 featured a choreography on Linggisan and Pangasik during opening ceremonies:
Linggisan is a pangalay variant using the janggay or metal claws to amplify gestures and hand movements portraying images of a bird in flight, searching for food,or simply enjoying the gift of freedom. Pangasik is a pangalay variant that mimics the movements of a rooster.
PROGRAM onAUGUST 26, 2012
6 PM
Part I.  Traditional Dances
The first part of the program is about preservation. Tradition is essential to the soul of a nation.  It is the past living in the present, and reproducing itself for the future. But in order to continue tradition, we need to preserve it. So now, we bring to you the Pangalay dance style, also known as igal among the Badjaw, and paunjalay among the Yakan of Basilan province.
What is Pangalay?
Bula'bula—Pangalay danced to the rhythmic clicking of bamboo, wood, or shell clappers
Tauti—dance of the fishermen in catching catfish or tauti
Tariray—a pangalay variant of the Sama Dilaut or Badjaw. Tariray is a lively dance with bamboo clappers played in rhythm with the kulintangan beat
Eringan–a playful courtship dance called Eringan.
Linggisan—Numerous pangalay-style postures and gestures interpret a bird in flight in the dance called linggisan.
Second Part: Conservation of tradition
Conservation is acceptance of the transformation of tradition, but the introduction of change should be linked to the past.
The AlunAlun Dance Circle's innovations keep pangalay relevant and appealing to contemporary audiences.  We use of masks, rhythmic sounds, improvised costumes, puppets, different types of musical accompaniment, and props, without losing the intrinsic character of pangalay.
We presented a series of dances accompanied by both traditional and contemporary musical compositions to demonstrate the versatility of the pangalay tradition.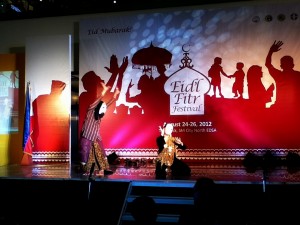 The Abduction of Napsa—This is a dance scenario based on a historical event. The legend goes that Napsa is a woman who was seen dancing the pangalay in a ceremony where a powerful prince, Mawallil Wasit, was also present. Entranced by her beauty, the prince had abducted Napsa from Simunul Island in Tawi-Tawi. The story has become a legend in the scope of a metrical romance similar to Florante at Laura.
Igal Kabkab—original pangalay choreography by Ligaya Fernando Amilbangsa using the fan (with the song 'Babae Ka' by Susan Fernandez) The femininity and strength of women is conveyed in this simple fan dance. Award-winning composition, music and lyrics by Ananias Montano.  Rendition by Susan Fernandez.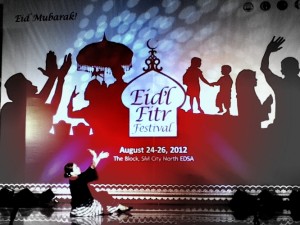 Sa Ugoy ng Duyan—A lullabye portraying a child's nostalgic reminiscence of his mother.  Composed by Lucio San Pedro, with lyrics by Levi Celerio. Rendition by Regine Velasquez.
Sa Kabukiran—folk song rendered by Gilopez Kabayao interpreted in pangalay choreography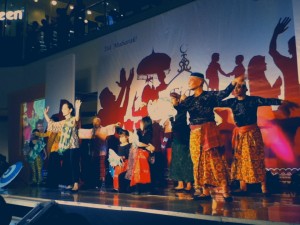 This is our Country, Philippines—patriotic novelty song by Yoyoy Villame