By Louanne Mae Calipayan with photos by Levi Azarcon
Amid festive, distinctly southern décor, the AlunAlun Dance Circle (ADC) heralded the opening of the exhibit entitled Masjid/Mosque: Jewels of the Philippine Islamic Faith held on 5 February 2013 at the historic Museum of  the University of Sto. Tomas (UST).
The National Committee on Architecture and Allied Arts of the NCCA, in partnership with UST Museum, organized the exhibit to showcase Islamic Architecture in the Philippines as  part of the celebration of the Philippine Arts Month.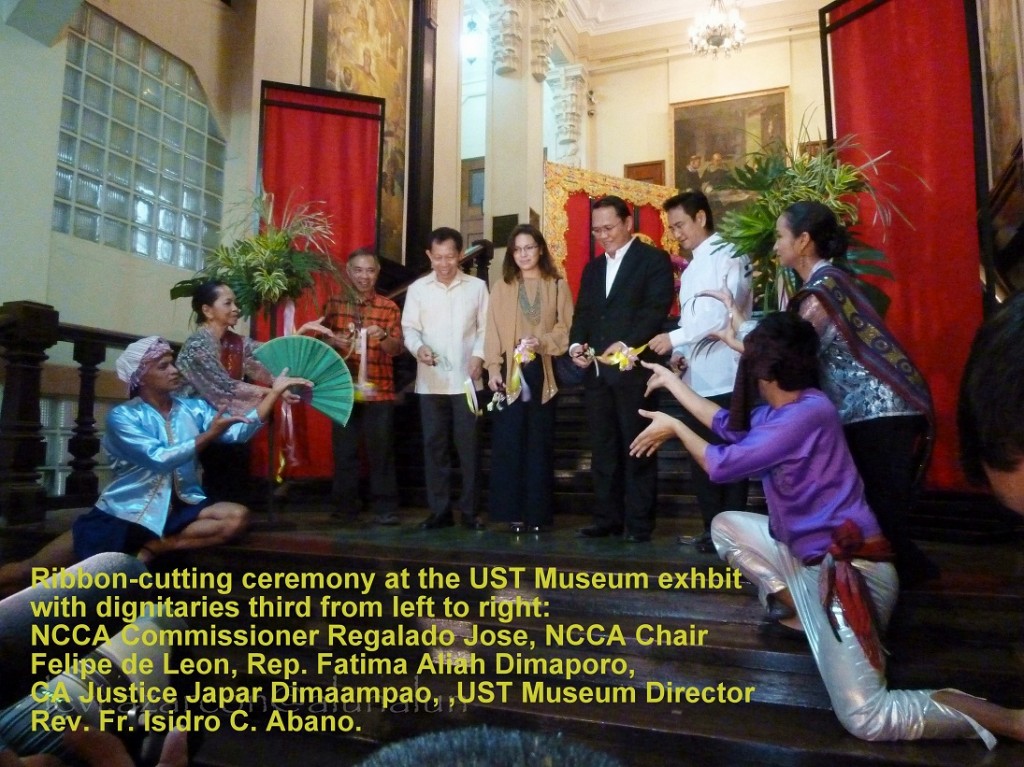 Among the honored guests who officiated the ribbon-cutting ceremony were NCCA Chair Felipe de Leon, NCCA Commissioner Regalado Jose,  Rep. Fatima Aliah Dimaporo of the 2nd District of  Lanao Del Norte and Court of Appeals Justice Japar Dimaampao, with Rev. Fr. Isidro C. Abaño, O.P., Director of the UST Museum.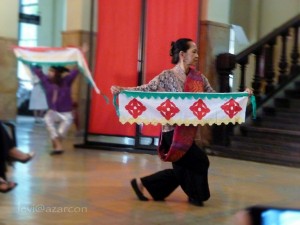 The ADC, represented by dancers Jimo Angeles, Louanne Mae Calipayan, Temay Padero, and Mannex Siapno, performed two consecutive numbers as a prelude to the ribbon-cutting ceremony to formally open the exhibit. The first was a group dance choreographed by Ms. Ligaya Fernando-Amilbangsa, featuring three lengths of cloth with traditional ukkil motifs as the focal point.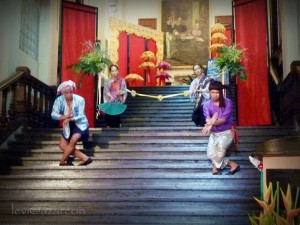 The second was a medley of different traditional dances to afford the audience a glimpse into the rich culture of the Sulu Archipelago. During the second number, each dancer briefly performed a dance, then slowly went up the grand staircase, ultimately leading the guests up to the landing where the ribbon-cutting was to take place.