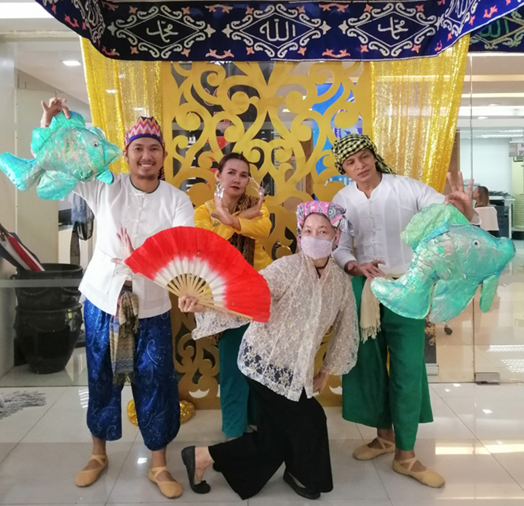 The Department of Tourism (DOT), in observance of the month of Ramadan, organized the Food Festival at its building along Buendia Avenue. Through the courtesy of the National Commission of Culture and the Arts (NCCA), the AlunAlun Dance Circle (ADC) was invited to perform at the Opening of the DOT Food Festival on 8 May 2023 at the DOT office in Makati. The ADC dancers were Jimo Angeles [in-charge] and members, Lyndie Literal, Mannex Siapno, and Temay Padero.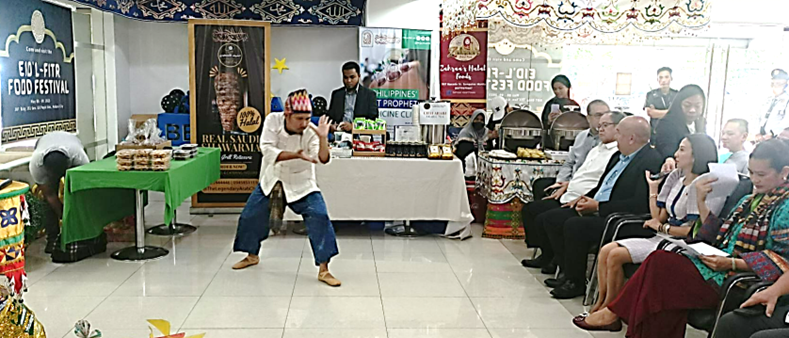 Langka silat, a martial art of Southern Philippines, was performed by Jimo Angeles as opening dance.
DOT Undersecretary Myra Paz Valderrosa-Abubakar introduced the special guest of honor, DOT Secretary Christina Garcia-Frasco. The Secretary emphasized the vital role of Mindanao in defining the Filipino identity: "Mindanao has been very close to my heart and I recognize that, in the people of Mindanao, you hold the key to the Filipino identify. You are the gatekeepers of our body and soul of the Filipino and that is why it is very important for us in DOT to honor our heritage, promote our culture and allow the Filipino people to remember our past and to give them a way to the future, a future that includes Mindanao, a future that includes to allow tourism and a future that includes the rich, beautiful and diverse culture of the people of Mindanao and to herald the best of the best of the Filipino identity to the world."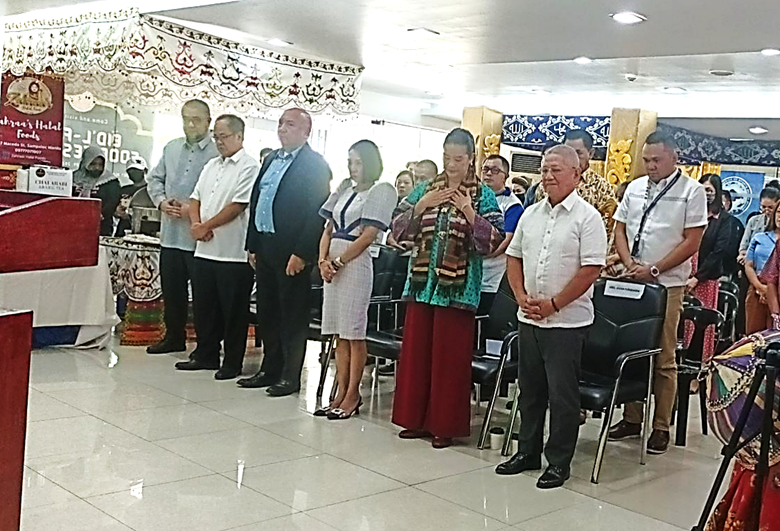 Special guests at first row: DOT ASec Christopher V. Morales, DOT ASec Reynaldo L Ching, DOT USec Ferdinand C. Jumapao, DOT Sec Christina Garcia-Frasco, DOT USec Myra Pax Valderrosa-Abubakar, DTI ASec Glenn G. Penaranda. Second row: Chef Jam Melchor, Chairman Khalil Pundoma [Brgy. 384 Quiapo, Manila ], Halal Board Member Hon Sultan Faizal Coyogan B. Bansao , Director DTI export marketing bureau Jhino B. Ilano;
Dr. Anas Mohammad Sarker of Hijama PH delivered the invocation (not in photo).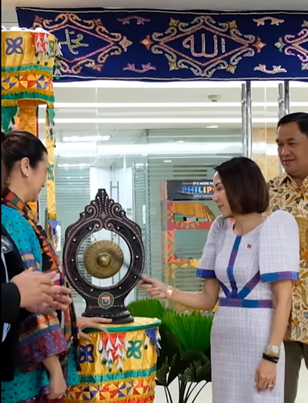 At the strike of the gong, DOT Secretary Frasco formally opened the Food Festival.
The Pangalay (aka Igal) Presentation of ADC
What is Pangalay [Dancers: Lyndie Literal, Mannex Siapno and Temay Padero]: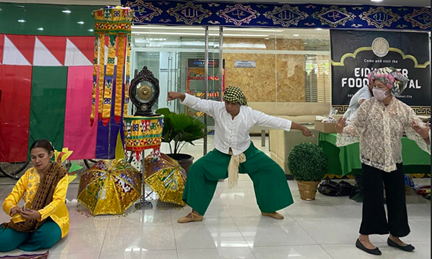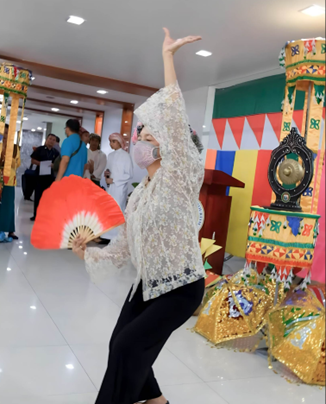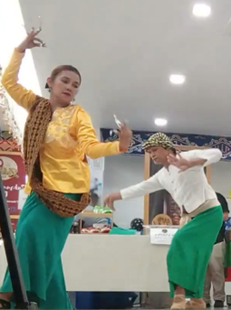 Left: Temay Padero performing Igal Kabkab or Fan Dance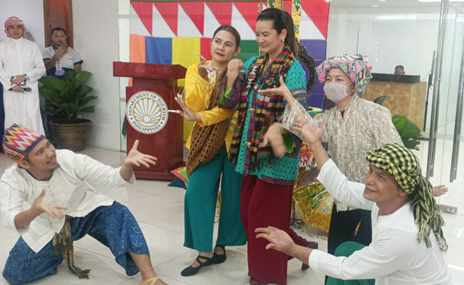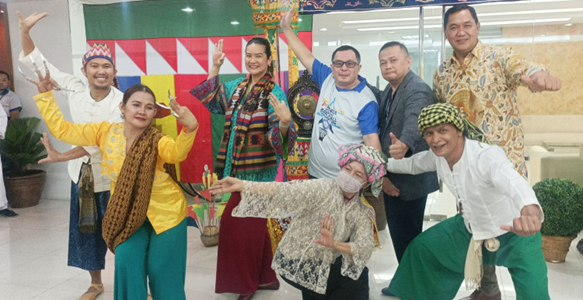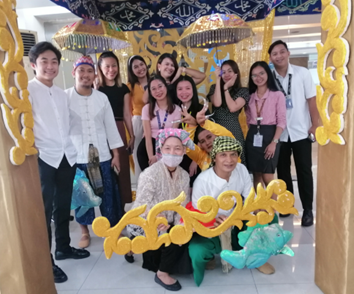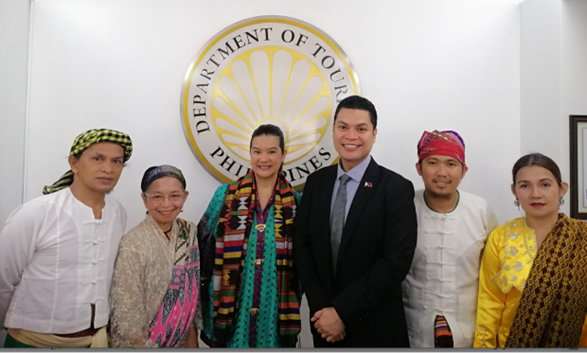 –Photos courtesy of Department of Tourism, May 2023